Orthopedic Surgery Team
Board-certified orthopedic surgery in Vail, Frisco, and Edwards, CO
Our team is comprised of Dr. Jonathan Godin, his colleagues at The Steadman Clinic, physicians assistants, physical therapists, and nurse practitioners all working together for your wellbeing. Below are some of our key team members who make our work possible.
---
Michelle Lafontaine PA-C
Physician Assistant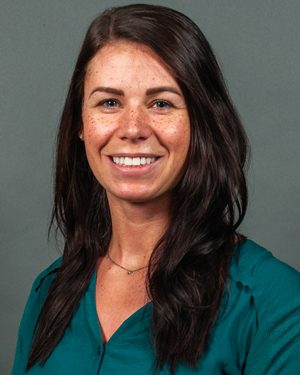 Originally from Avon, CO and Breckenridge, CO, where she grew up working for the local ski areas in the terrain parks, building the park courses for Dew Tour, US Snowboard Open, and other slopestyle events. In the summers, she worked as a horse wrangler at several ranches in summit county. She has also worked as a bartender for the last decade before going to PA school.
She attended Colorado Mountain College and Colorado State University for her undergrad in Sports Medicine. She obtained her PA degree in 2018 at MCPHS University in Manchester, NH, with one of her elective rotations being done with Team Hackett at The Steadman Clinic. She joined on as Dr. Godin's PA when he began at The Steadman Clinic in October 2019.
She enjoys chocolate, longboarding, snowboarding, and hiking with her dog.
---
Melanie Petronio
Practice Coordinator
Melanie helped launch Dr. Godin's practice at The Steadman Clinic in October 2019 as the team's practice coordinator. Originally from Pittsburgh, PA, Melanie moved to CO in 1997 and worked for Vail Resorts for 7 years in customer service leadership roles before shifting her career to Veterinary medicine. She was a certified Veterinary technician for 11 years, concentrating on surgery and anesthesia at specialty hospitals around Colorado and managed a local veterinary hospital in Breckenridge for 3 years before joining The Steadman Clinic in January 2019. Melanie enjoys hiking, backpacking, skiing and mountain biking with her fiancé Brian and their black lab Ben.
---
Marguerite Montjoy, MS, ATC, SA
Athletic Trainer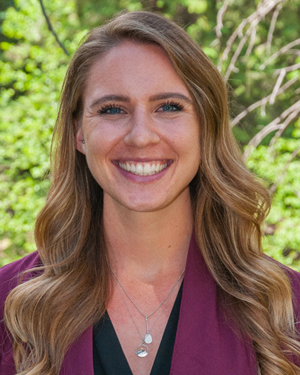 Meg is originally from Vista, California where she grew up mountain biking, hiking, camping and spending time at the beach. She received her Bachelor's of Science in Kinesiology from California State University, San Marcos in 2015. She went on to obtain her Master's of Science in Athletic Training at Seton Hall University in 2017. She completed her Athletic Training Residency at The Steadman Clinic in 2020 and began working with Dr. Godin in the summer of 2020. In her free time, Meg enjoys mountain biking, hiking and being outdoors.